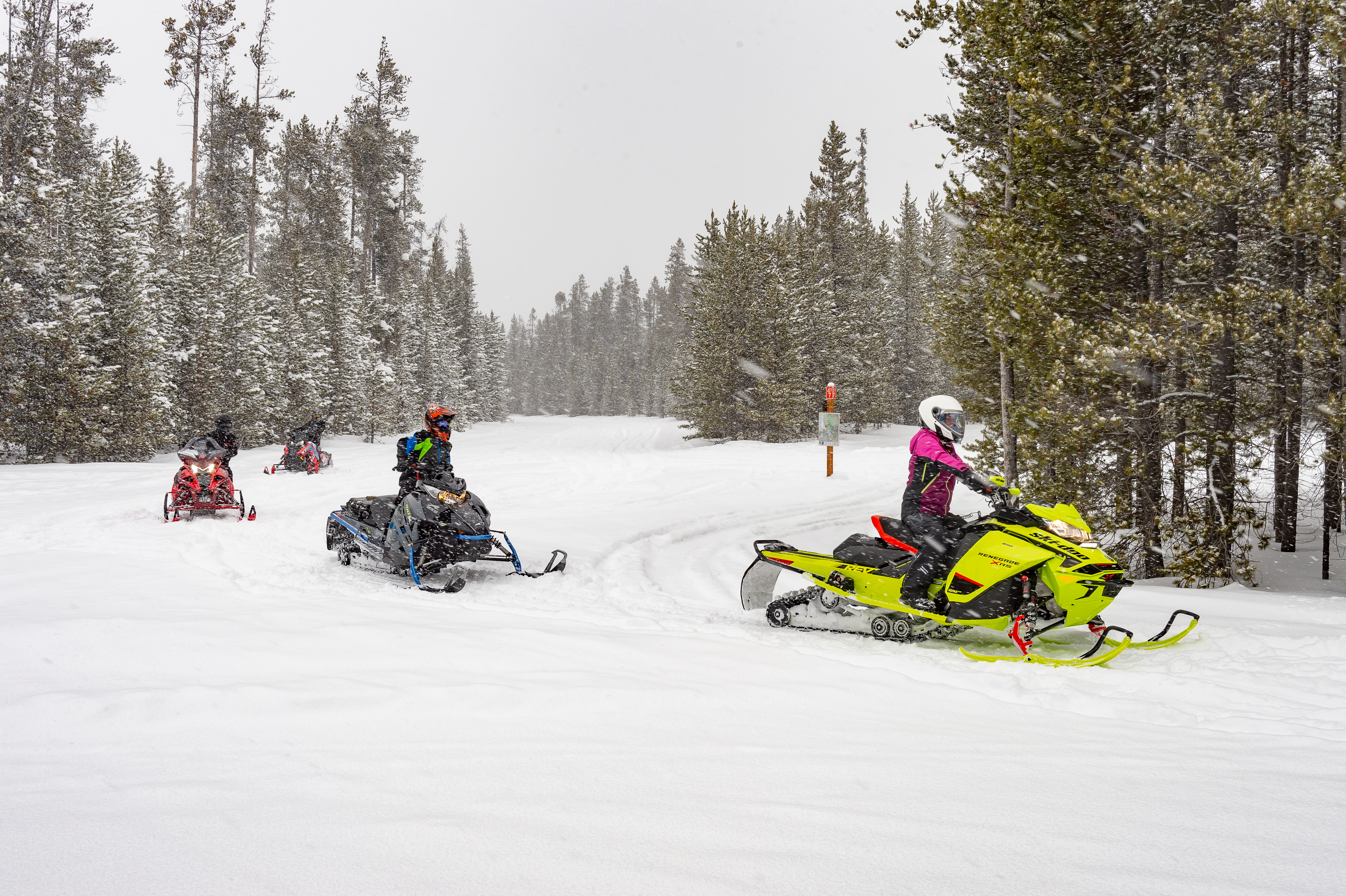 Moonlite Sno-Skimmers is one of Maine's oldest continuously running snowmobile clubs dating back to 1973. We maintain over 30 miles of snowmobile trails in Cumberland and North Yarmouth with the help of our members and volunteers providing local snowmobile riders a safe trail system. New members are always welcome.
Like us on Facebook at: https://www.facebook.com/MoonliteSnoSkimmers/
Follow us on Twitter at: https://twitter.com/SnoSkimmers
Application
We are always happy to welcome new members. Without members we cannot maintain the trails and enjoy local riding every year. By signing up for your Maine Snowmobile Association (MSA) membership through Moonlite Sno-Skimmers, $10 of the membership fee stays local to help fund trail improvements and maintenance. 
MSA Membership Levels and Fees
Sno-Skimmer Membership    $10.00 - Support the local club only.
Family MSA Membership       $33.00 - Includes all family in same dwelling. Club retains $10.
Business MSA Membership   $43.00 - Entry in The Maine Snowmobiler monthly publication and listed on our website, Facebook, along with trail signage (for those businesses accessible via trails). Club retains $20
Options to join after completing the membership form below: 
Mail the completed membership form along with the membership fee (see About Us for the address)

Attend a club meeting (check our Facebook page for events and meetings)

Call one of the Club Officers for more information